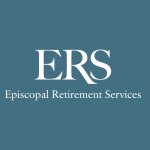 Episcopal Retirement Services
Episcopal Retirement Services
Benefits & Perks
Voted one of Cincinnati's Top Employers for 13 consecutive years!
In addition to our Award-winning culture ERS offers competitive pay, a robust benefits package and perks.
Benefits based on employment status. Benefits may include:
Medical, Dental, Vision, Paid Time Off, EAP, 403b with Company Match, Long and Short-term disability, Tuition Reimbursement, Scholarship opportunities, Life Insurance, Free Parking, Employee Referral Program, Employee Recognition Programs, Reduced Rate Meals, Work out facility and more!
Cincinnati

,

Ohio

,

United States
Cincinnati

,

Ohio

,

United States
Company Information
Make an Impact!
At Episcopal Retirement Services, our mission is to enrich the lives of older adults in a person-centered, innovative, and spiritually based way. Our talented team members in Ohio, Kentucky, and Indiana make this mission possible.

Be Valued!
ERS is one of Cincinnati's Top Workplaces and has been for the past thirteen years. Our culture is what makes us unique. We are so proud to offer a workplace that truly celebrates our employees' talents while also honoring them as individuals. It's really about whether employees feel inspired and are given room to do great things. As a result of our positive, rewarding work environment, ERS has some of the highest staff, resident, and family member satisfaction scores. After all, when you love what you do, it shows!

Values & Mission
Rooted in our Episcopal faith tradition, our core values create an unwavering and unchanging guide for how we advance our mission.
Relationships: Recognizing and encouraging deep and meaningful relationships among all we serve, and believing all individuals have infinite worth and deserve respect.
Integrity: Acting under the highest ethical standards with honesty, trustworthiness, transparency, and sincerity.
Engagement: Participate in decision making to improve elders' lives, our work environment, and the services we offer.
Inclusion: Valuing collaboration and diversity of thought, experiences, and perspective. Appreciating that we are better together, leveraging our strengths and differences.
Person-Centeredness: Restoring freedom, choice, and purpose to those we serve and with whom we work. Leading in an individualized, strength-based way using Servant Leadership principles.
Progressive Thinking: Encouraging innovation and respectfully challenging the status quo to create breakthroughs in thinking, systems, and practices. Encouraging life-long learning.
Company History
Since 1951, Episcopal Retirement Services (ERS) has worked to enrich the lives of older adults in a person-centered, innovative, and spiritually based way.

ERS began as the Memorial Homes Foundation serving 20 older women in a home in Clifton, near the University of Cincinnati. Today, ERS serves older adults through senior living communities, as well as in-home and community-based services. We accommodate all levels of care including:

Independent Living
Assisted Living
Assisted Living with Memory Support
Long-Term Nursing Care
Short-Term Rehabilitation
Our premier communities include the Marjorie P. Lee Retirement Community and Deupree House, located in the neighborhood of Hyde Park in Cincinnati, OH, and Episcopal Church Home, located in Louisville, KY. ERS also offers affordable housing options for seniors with low incomes in 30 communities throughout Ohio, Kentucky, and Indiana.

In addition to retirement communities, ERS provides services for seniors living in their own homes through Living Well Senior Solutions and Deupree Meals On Wheels. Parish Health Ministry coordinates a large network of churches to provide grassroots health-related services throughout southern Ohio.